Restaurants of the Future
The inaugural Propel Restaurant Marketer & Innovator conference, curated by James Hacon, the challenge to FFLDN was set - define the future innovation of restaurants. Here's our top 15 predictions for 2023.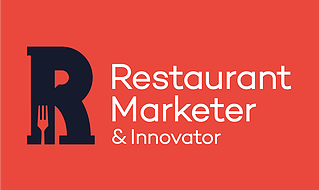 Restaurant Marketer & Innovator is a community of restaurant marketing and innovation professionals brought together through a series of events. The community brings together chief marketing officers, entrepreneurs, marketing directors, marketing managers,  brand managers, technologists, concept developers and strategists from the multi-site restaurant, pub, bar, QSR, contract catering,  food to go, late night and cafe sectors.
ThinkTank Challenge:
Articulate the restaurant customer journey in 5 years time.
5 Key individuals from the restaurant, hospitality & tech sector - who have never met.
Create a deck.
2 Hours.
Present back live to the audience.
Interrogation from Jay Rayner.
2 hours. 5 people who have never met. Jay Rayner. No Pressure. 
The ThinkTank Panel:
Ben Carter, Just Eat
Maurice Abboudi, K10 Restaurants
Peter Edwards, Zonal
Paul Hiskins, Coke CCE
Jozef Youssef, Kitchen Theory
Our Approach:
5 Key elements to the customer journey - generating the top 3 predictions for each.
Research & Pre-Booking
Concept & Design
Food Type & Service Style
In-Home Dining Experience
Payment & Follow-Up
Fastvation in Action:
As we debated through the different elements, the creative flairs came to the front - from things far in the future like robotics & automation to look into the past & realising that good hospitality will always be at the heart of a good restaurant.
With the pressure of the 12.30pm slot on stage ever growing closer, we were forced to work through the items to choose our top 3 for each element. Matt from Scirberia was furiously sketching our ideas in real-time - that was some skill.
Focus was on the 5 year time frame, items that are far enough out that they are not on current strategies - but close enough that we probably see elements of this already happening. This in essence, was our guiding principle.
Our Top 15 Predictions:
Research & PreBooking
Gasrtonmic Passport - With the rise of GDPR & the need for personalisation not going hand-in-hand, how do we collect all of our favourite needs, wants & dietary requirements. Passport would be a place to store all of this information & give permission to share this with the restaurant in order to be able to truly curate our experience.
Food States - Currently we look for restaurants more by brand & availability. But the view was, as we move to a culture where the boundaries between dining, delivery & cooking become blurred, so will our desire to search for food by state/need.
Surge Pricing - In the same way we see with Uber & Airlines we believe surge pricing will start to become more prevalent - after all, traditional meal times are being eroded & restaurants have a real need to smooth out demand. 
Concept & Design
Integrate Food Into The Experience - The lines are blurring continuously between eating, drinking & social. We expect this to become more prominent, with highly curated 'food experiences' like the Ginger Line becoming mainstream reality.
Flexible, Modular Design - Long gone are the days of a refurb lasting 10 years. Whilst we can't predict the latest colours & trends in 5 years, what we can guarantee is they will be different to today. So the need to build restaurants with flexible kitchen spaces & infrastructure that takes account of changes in eating habits & design styles will be a must.
Online, Offline Brand Presence - The spend on flagship sites is big. How do you capitalise on this through delivery will be key to the future - in the same way that retail struggled, the realisation will come that bricks & clicks - can & need to co-exist.
Food Type & Service Style
Managing Click & Collect vs Eat In - A challenge that exists and with capital being spent on restaurants now, how we balance this out, along with the priorities in the kitchen, this is something we need to plan for now to enable future growth. The consumer experience of Eat In can not come at the detriment of the demands of online delivery & vice versa, the balance is delicate.
Balance Between Automation & Service - Whilst restaurants will not be staffed by robots in 5 years time, there will be some key automation of tasks, including booking chat bots & welcome concierge. But the key opportunity will be back of house, in particular around food prep & production.
Customisable Experience - The ability to 'tailor' your experience within the compounds of the brand will become key. This will be exposed further as we see the polarisation of generations - for example; service speed to one party can be acceptable and to another ruins the experience. Technology, like the Gastronomic Passport could help put you at the heart of those decisions.
In-Home Dining Experience
Depth of Range & Occasion  - The desire to have any food at any time will become king. We already see apartments being built without kitchens in Battersea - as on-demand dining becomes a true reality, catering for a Monday after work to high end dinner parties on the weekend.
Automation of Delivery & Managing Anxiety - Akin to something out of Blade Runner, delivery by drone or autonomous vehicle will become a reality, even if in a wider-trial phase. Secondly, knowing where your food in the process is key in managing 'food anxiety' - you will need to be at the centre of this experience.
Expand out of Core Markets - Delivery partners will be able to help brands expand out of their core markets, with low-capital 'test markets' to understand demand for further bricks & mortar expansion.
Real-time Follow-Up  - Using technology to drive sales is nothing new. The key will be how we use that personalised information to drive satisfaction & sales by equipping the servers with solid, actionable insights.
Friction-Free Payments - You've enjoyed your meal, service has been great and then, boom, the bill. Payment wallets are already in existence, the reality will be to reverse the payment cycle so you in effect 'pre-authorise' on booking & you receive your electronic receipt once you leave - payment never comes up in the conversation.
Curated Reviews - There are more reviews than ever - too many in fact. Using the electronic receipt to ensure reviews are 'genuine' will lead to better data on the diner and in-turn will help support more targeted reviews based on your tastes, age & preferences for example.
Date in the Diary.
So in 2 hours, they were our key predictions for 2023, facilitated by FFLDN's FastVation model.
We have booked a date in the diary to meet up over an Oyster Stout, Kombucha, or whatever other concoction is on trend, to see how many have become reality....
For more information on our thought leadership workshops, check out ffldn.com/services