Man Flu – Being Cared for by AI
Man flu - being cared for by AI.
I started off 2018, like 21% of the rest of the UK  - dying with flu - but this time I had AI to help.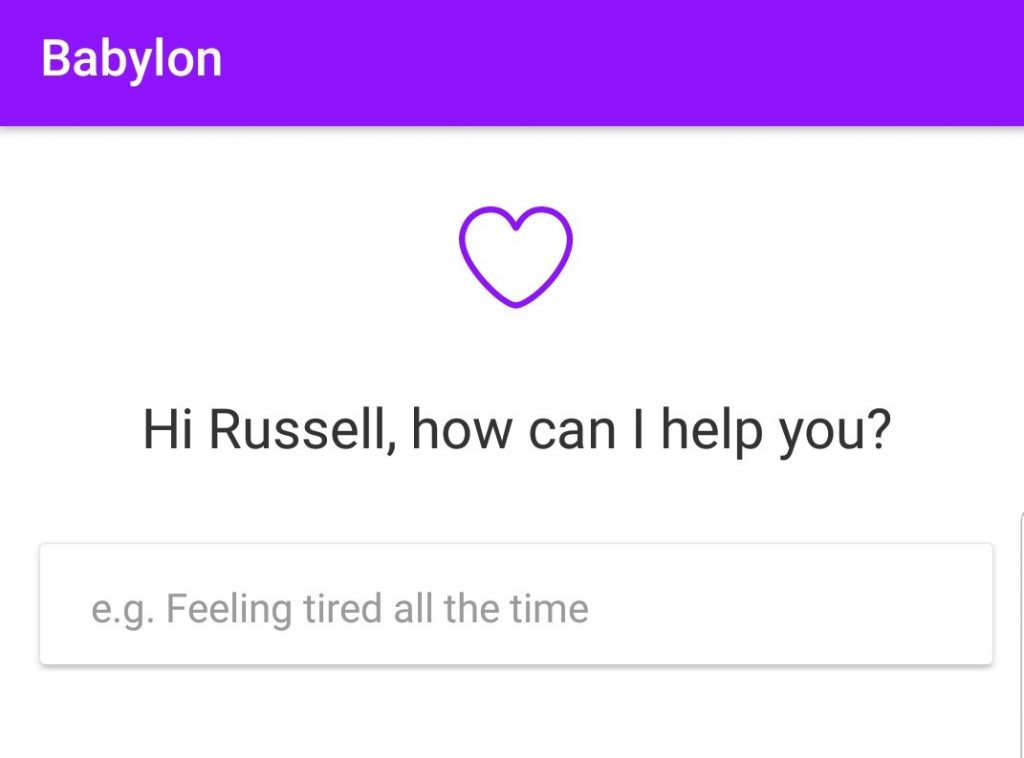 As I dreaded the thought of getting out of bed to speak to the GP - I remembered that I had transferred my GP over to 'NHS GP at Hand' powered by Babylon. A virtual GP service, with AI at it's heart. My initial experience was good - with a few technical glitches and a couple of nice surprises - here's my story.
On Monday evening, I felt pretty awful, so at 9.30pm I logged on to be greeted with 'Hi Russell, how can I help you?'.
I proceeded to list all of my symptoms and it was promptly followed by the recommendation 'I think it is best you book an appointment.' - Well that was a waste of time- I could have told it that.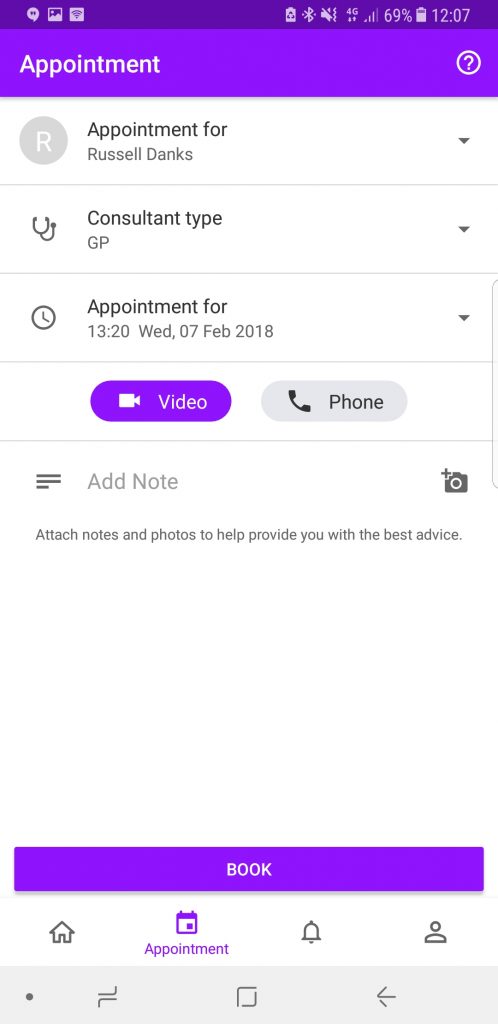 I proceeded to book an appointment with a GP called Dr Kirsten MacPhee at 8.00am the following morning - pretty impressive availability all things considered.
The next morning, I proceeded with my virtual call with the GP, she looks remarkably more presentable than me looking like death in my hotel room. She has my notes in front of me, she also has the AI transcript with a probable diagnosis - in 5 minutes, the conditions have been verified and I am told to rest and get back in touch if conditions worsen. I feel better, having told I will survive.
I am asked to rate my GP and feel obliged to leave a 'thank-you' comment.
That evening, I get a message via the app. 'Hi Russell, how are you feeling today?'
'Same'. I feel obliged to reply.
'Would you like to book another consultation'.
'No.'
'Please let us know if you have any further questions....'
'Thanks'
'My Pleasure'.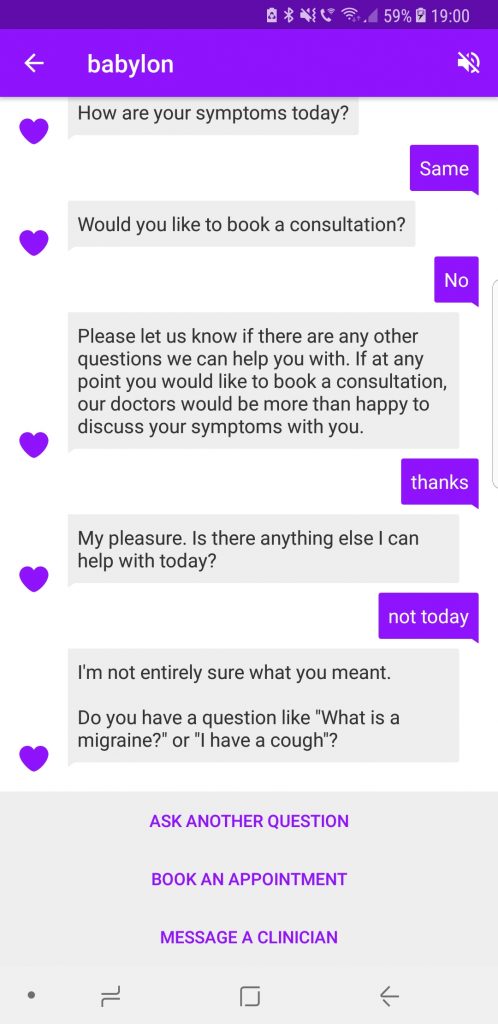 When you are feeling pretty miserable - and in a big place like London, it's nice to know that someone is thinking of you - even if it was an AI driven conversation. Over the next two nights, my AI driven healthcare checks in on me - a short interaction that makes me feel less of annoyance and that me getting better was genuinely important.
Now, I like to think I am no fool - and whilst I appreciate the AI conversation isn't real, it did fool me into replying, albeit in short one word answers.
I had short appointment lead times, I was pre-diagnosed, no waiting rooms and someone checked if I was ok - If this is the start of AI healthcare, count me in, it was certainly an improvement on my pretty miserable, unpersonalised experience of London healthcare.
AI in healthcare is one of the biggest revolutions for 2018/2019 - but this was my first experience first hand, this video does a good job at predicting the key trends for 2018 in AI Healthcare - why not get FFLDN involved in your business to see what the future holds in 2018 & beyond.